When your package has been sent from our warehouse will you received an email with your confirmation and a link to your tracking number. The link takes you the courier webside, there it is possible for you to see the information about your delivery.
Aware it can take 24 hour before you can tracke your package.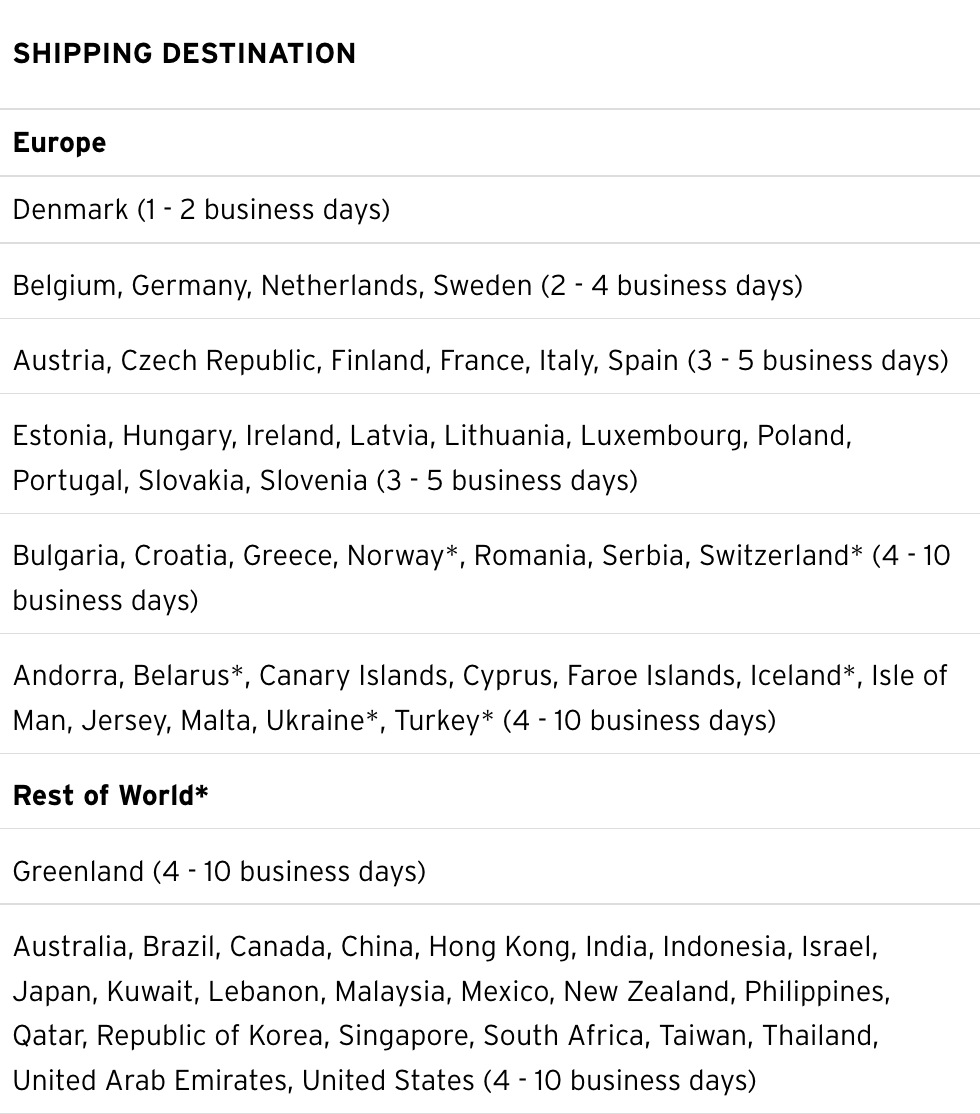 Find more information about the delivery here.
If you have any questions, please contact our customer support by email: support@arkkcopenhagen.com